Walktober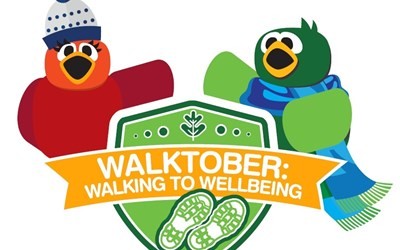 Look out for your child's card to record how much walking they have achieved during Walktober.
Have fun getting active:
walk to school,

walk around the playground at lunchtime,

walk to the park or a friend's house after school

find a new walking route through the par (try one that is traffic free), 

trailblaze through the woods with the family. 
Smoothie Bike
The smoothie bike has been an amazing success with children queuing up to pick their fruit and cycle hard in order to blend their breakfast smoothie. We have been so pleased with how eager your children have been to cycle and get active as part of the Walktober initiative.
We would love to see more children walking, scooting and cycling to school in the future. Thank you so much for your ongoing support.