Hampshire Health in Education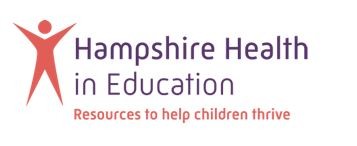 Hampshire Health in Education is a public health programme for all early years and school settings in Hampshire. Our aim is to support you to take a whole setting approach to health and wellbeing supporting children, young people, and their families.
We provide information and advice, teaching resources and training on a range of health issues. We are also developing a new Health and Wellbeing award programme for settings.
https://www.hants.gov.uk/socialcareandhealth/publichealth/hampshirehealthineducation/keystages/primary