Our Governors
Our Chair of governors is Mrs robyn Jarrett.
Mission Statement
Our goal is to work in partnership with pupils, parents and staff to encourage all children to achieve their full potential by developing a thirst for learning and providing the highest level of education in a nurturing environment.
Responsibilities
Governors have considerable responsibilities; we don't exercise them as individuals but work as part of a governing body – a corporate team.  We do not manage schools (this is the role of the Head Teacher and Senior Leadership Team) but we do oversee the development of the school. The main aim of this is always to provide a high standard of education for all pupils of all abilities.
The governing body has three main roles:
STRATEGIC - This sets the general direction of the school, looking at how it should best develop.  This is done by reviewing and agreeing policies, targets and priorities and monitoring and reviewing aims and objectives.
CRITICAL FRIEND - The governing body works with the Head Teacher to create a clear understanding of the challenges faced in managing the school. The governing body should feel able to question and challenge and this is achieved through trust and mutual respect.
ACCOUNTABILITY - A school is a business and its stakeholders are the pupils.   The governing body has a professional attitude and uses its collective skills to benefit the pupils.  It gathers views and asks questions to determine what is best for the school. The governing body is answerable to parents and wider community.
Constitution
The governing body for Talavera Junior School comprises of co-opted Governors including representatives from the local community, staff and parents.
The governing body is actively seeking full representation from all stakeholder groups, and welcomes interest from anyone wishing to make a contribution to governance at Talavera. New governors are offered training and mentoring through a comprehensive induction program, so there is no need to have had any previous governor experience. If you have the passion and enthusiasm to make a difference at Talavera, please register your interest with the school office who will be pleased to arrange an introductory conversation with one of the governors.
 Meetings
Our full governing body meets once every half-term on a Tuesday evening, starting at 6.30pm. Meetings last no longer than two hours. We have also established both a Curriculum/Standards Committee and a Resources Committee. These committees focus on key operations of the school which allows the full governing body to take a more strategic overview of school improvement to help support its growth and development. The Resources Committee has delegated responsibility for both financial and human resources issues as these aspects of the role of the governing body are closely linked together. Similarly, the Curriculum and Standards are linked together so that a dedicated committee of governors can focus on the issues that enable the school to implement its strategy.
TJS Governors Attendance 22-23
Our governors each take responsibility for a core area of the School Improvement Plan (SIP). In their role as a governor, they challenge and support the development of the particular strand. This involves visiting the school, seeing the strand in action, analysis of data and looking at the impact within the area.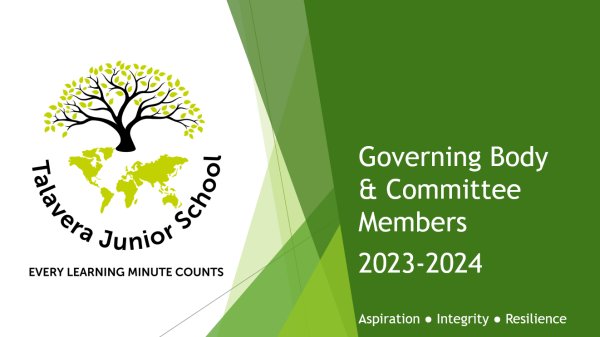 Parent Governors Application
School Governor Application Form
Schools Financial Benchmarking
Please see the link for the school's financial benchmarking tool:
https://schools-financial-benchmarking.service.gov.uk/School?urn=116149